"ONE LORD. ONE FAITH. ONE BAPTISM."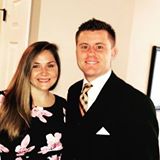 Thank you for visiting us. Please feel free to look around and familiarize yourself with our church website. Know that we are an Independent Fundamental Baptist Church located in Hodgenville, Kentucky. We are a Bible-believing and Bible-teaching church. Our life and ministry is grounded deeply in the fixed teachings of the Word of God. Our desire is to be sincere followers of the Lord Jesus Christ and to fulfill the mission He has given to us as believers. 
"One Lord, One Faith, One Baptism, One God and Father of All..." (Ephesians 4:5-6).